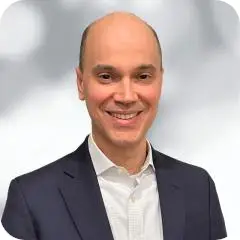 Mark Lanasa, M.D., Ph.D.
SVP, Chief Medical Officer, Solid Tumors
Mark Lanasa, M.D., Ph.D., joined the company in February 2022 as Senior Vice President, Chief Medical Officer for Solid Tumors. Prior to joining BeiGene, Dr. Lanasa served as Vice President and Global Clinical Head, Late Development Oncology at AstraZeneca from 2019 to 2022. He previously held a number of positions at AstraZeneca, including Global Clinical Lead and Global Development Lead for Immuno-Oncology, Senior Medical Director in Clinical Development, and Medical Director in Early Clinical Development. Dr. Lanasa also worked as Senior Director of Clinical Development at Immunocore, where he contributed to the late-phase development of T-cell engager Kimmtrak (tebentafusp-tebn).
Dr. Lanasa earned his B.S. in chemistry from Pennsylvania State University, and both his Ph.D. in biochemistry and molecular genetics and M.D. in the Medical Scientist Training Program at the University of Pittsburgh School of Medicine. He completed his residency and was a post-graduate fellow at the Duke University Medical Center, where was subsequently on the faculty in hematologic malignancies.